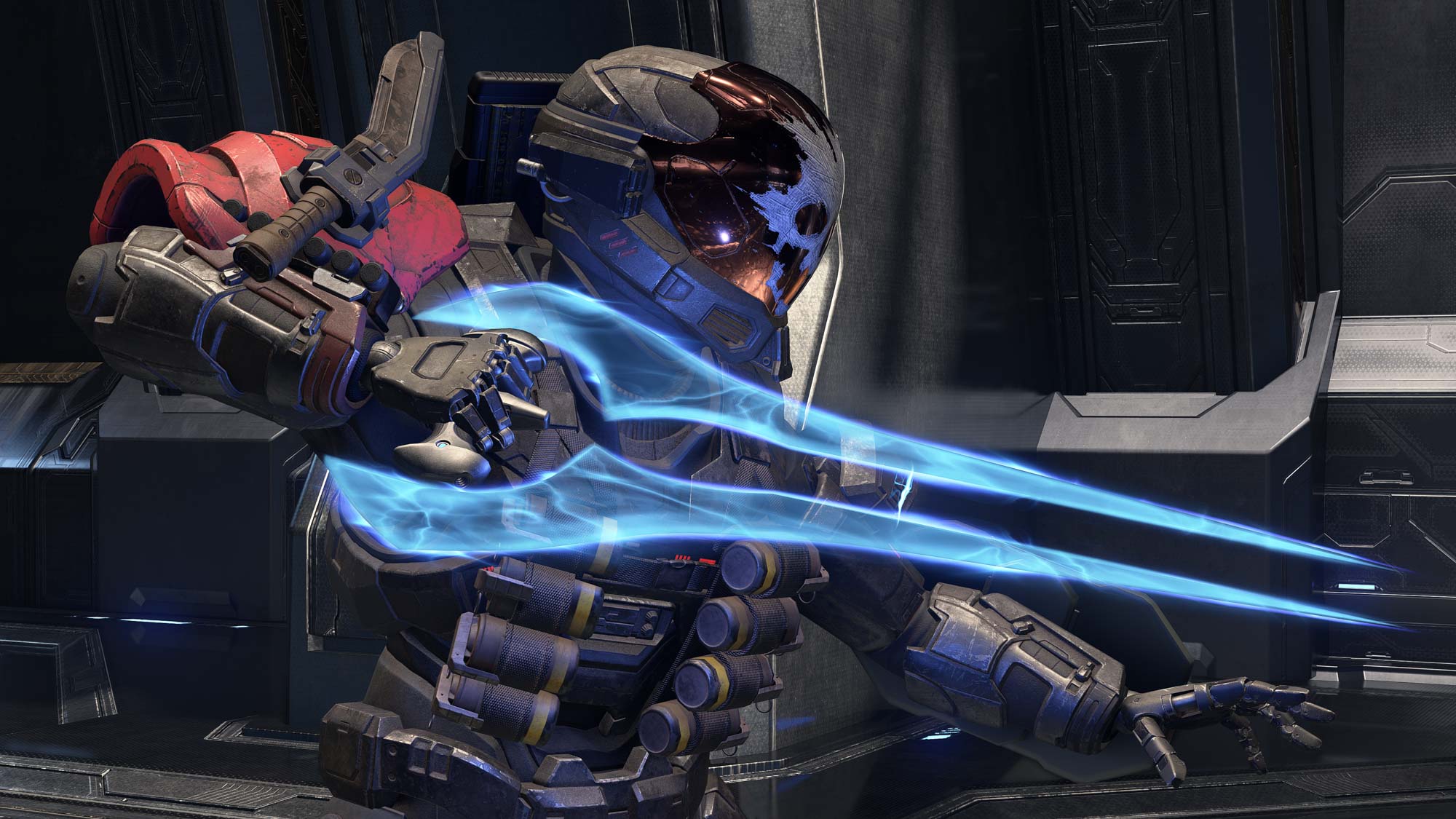 Si vous attendiez avec impatience le nouveau contenu Halo Infinite, alors vous êtes sur le point d'avoir une semaine de bannières. Le 3 mai, Microsoft a publié la mise à jour Halo Infinite Season 2, qui semble être l'ajout le plus substantiel à Halo Infinite depuis le lancement de la campagne solo en décembre.
Pour télécharger le patch de la saison 2 par vous-même, il vous suffit de démarrer votre Xbox ou votre PC, puis de lancer le jeu. (Vous n'aurez peut-être même pas besoin d'en faire autant, car la plupart des systèmes téléchargeront automatiquement les correctifs pour les jeux actifs de votre bibliothèque.) Sachez simplement que le correctif Halo Infinite Season 2 est volumineux – environ 17 Go sur Xbox, et entre 12 Go et 18 Go sur PC.
Quant à ce que le patch de la saison 2 ajoute et corrige, il serait impossible de tout décrire dans un court article. Le site Web officiel de Halo Waypoint contient une liste complète de notes de mise à jour – et nous voulons vraiment dire «complet». Copiées et collées dans Microsoft Word, les notes de mise à jour comprennent plus de 7 000 mots et 30 pages de contenu. Vous feriez peut-être mieux de simplement télécharger le patch et d'explorer le jeu par vous-même.
En bref, cependant, le plus gros ajout à Halo Infinite est le lancement d'une toute nouvelle saison multijoueur. Cela signifie que les joueurs auront un nouveau Battle Pass à compléter, avec 100 niveaux et "jusqu'à 180 récompenses". Les joueurs peuvent acheter un Battle Pass Premium ou compléter des niveaux gratuits en jouant à plus de matchs multijoueurs. Dans tous les cas, ils recevront une nouvelle armure cosmétique, ainsi qu'une nouvelle cinématique d'histoire.
Les options multijoueurs narratives se poursuivent dans les "Événements narratifs Lone Wolves". Le premier événement, "Interférence", est déjà en ligne et se poursuivra jusqu'au 15 mai. Le second, "Alpha Pack", commencera le 19 juillet et se poursuivra jusqu'au 1er août. Vous pouvez gagner des objets à durée limitée en complétant des événements spécifiques. défis.
Halo Infinite Season 2 ajoute également de nouveaux modes multijoueurs. Il y a Last Spartan Standing, qui limite le nombre de réapparitions des joueurs. Vous trouverez également King of the Hill (les vétérans multijoueurs devraient maintenant savoir ce que ce mode implique) et Land Grab, qui est essentiellement King of the Hill réparti sur plusieurs emplacements capturables.
La mise à jour rééquilibre également les dégâts de mêlée et des armes, les niveaux de munitions, les consommables et les véhicules. Les détails exacts n'auront probablement d'importance que pour les concurrents inconditionnels de Halo Infinite, mais cela devrait aider à rendre les matchs multijoueurs un peu plus équilibrés. De même, le nouveau correctif corrige des bogues dans les versions Xbox et PC du jeu.
En tant que titre multijoueur en cours, Halo Infinite obtiendra certainement plus de contenu au cours des prochains mois. Nous nous demandons juste quand la prochaine grande mise à jour solo arrivera.